North American Soccer League
Saturday 3rd October 2015
Kick off 19.30 Actual 19.36
San Antonio Scorpions F.C. 2  Fort Lauderdale Strikers F.C. 4   attendance 7,832
10′ 0-1 Stefano
15′ 0-2  Marlon Freitas
40′ 0-3  Stefano
56′ 1-3. K. Tyrpak
79′ 2-3. S. DeRoux
86′ 2-4  Stefano
@ Toyota Field
5106 David Edwards Drive,
San Antonio, TX 78233
$15 admission
Programme free, 12 pages.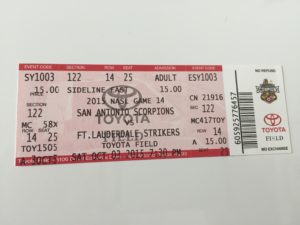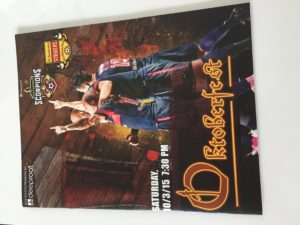 This was such an improvement on the game I saw at F.C. Dallas, probably as the supporters here are real football people and actually understand the game.
At halftime it could easily have been 0-10 as SAS were totally overran by a rampant FLS. Really good game to watch as a neutral.
The capacity here is 8,296 and tonight's attendance was the highest since the ground opened in April 2013. The ground is 'soccer specific' and designed to be increased up to 18,000 seats if required.