National Collegiate Athletic Association Division I
Thursday 3rd December 2015
Tip off 19.00
University Texas Arlington Mavericks 90 University North Texas Mean Green 67,  attendance 6,107
@ College Park Center
600, South Center Street
Arlington, TX 76019
$10 admission
Programme free, 16 pages.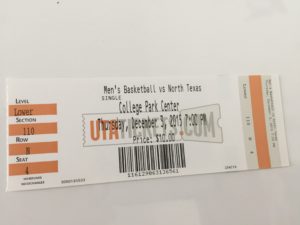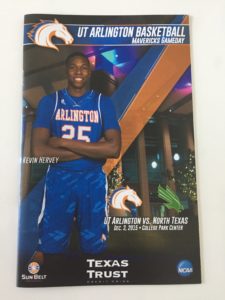 Opened in February 2012 at a cost of $78 million, having a seated capacity of 7,000. Tonight's attendance has only been bettered once for a Mavericks home game, when 6,228 attended the opening match at the arena versus UTSA Roadrunners on 1st February 2012.
One thing you certainly notice here is the fantastic atmosphere the fans generate. Well worth the admission money and nice to park for free in the multi storey car park less than 100 yards walk away.
Following photos of poor quality due to camera malfunction.