National Collegiate Athletic Association Division I
Conference USA
Thursday 14th January 2016
19.00 Tip off
University North Texas Mean Green 78 Marshall University Thundering Herd 97,  attendance 1,585
@ The Super Pit
801, North Texas Boulevard
Denton, TX 76201.
$7 admission
Programme free, poster style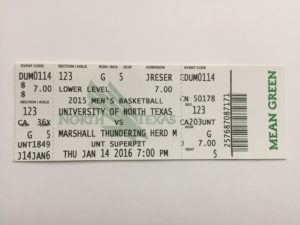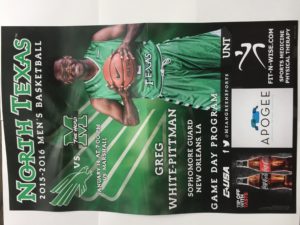 The Super Pit has a capacity of 10,500 and when used for non-athletic functions is known as 'UNT Coliseum'. It was opened in 1973 and is the largest basketball arena in Conference USA.
Following photos of poor quality due to camera malfunction.