National Collegiate Athletic Association Division I
American Athletic Conference
Wednesday 2nd March 2016
21.00 Tip off
University South Florida Bulls 39 East Carolina University Pirates 52,  attendance 2,957
@ USF Sun Dome
4202, East Fowler Avenue
Tampa, FL 33620
$9 admission
Programme free, 4 pages, plus free Season Magazine, 64 pages, plus free Team Sheet.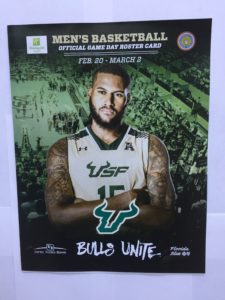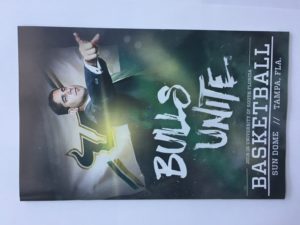 The arena was opened in November 1980 and received renovation in 1993, 2000 and 2011. It has a capacity of 10,411.
I can't imagine I will see a team win a basketball game with such a low score, although when the home team score a pathetic 39 points, then the visitors were hardly having to get out of second gear to get the win.