Stockyards Championship Rodeo
Friday 1st April 2016
Start time 20.00
@ Cowtown Coliseum
121, East Exchange Avenue
Fort Worth, TX 76164
$17.50 admission
$3 Programme , 30 pages, plus schedule insert.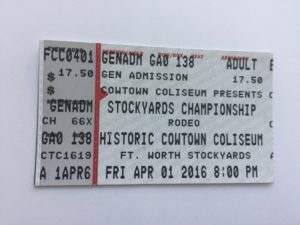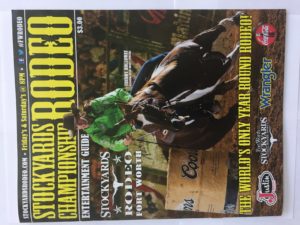 The Stockyards Championship Rodeo is held every week on Friday and Saturday evenings. It is not something I would watch regularly, but as a one off nights entertainment it was worth the trip.
The Cowtown Coliseum was built in 1908 and is part of the Fort Worth Stockyards. It was the first ever indoor arena to host rodeos in the U.S.A. It was refurbished in 1986 and has seating for 3,418, which all seemed to be sold tonight.