National Junior College Athletic Association
Division I
Region 5 Conference
Wednesday 8th February 2017
Tip Off 19.30
McLennan Community College Highlanders 66 Ranger College Rangers 68,  attendance 265
@ The Highlands Gymnasium
1400, College Drive
Waco, TX 76708
$2 Admission
Programme free, 4 pages.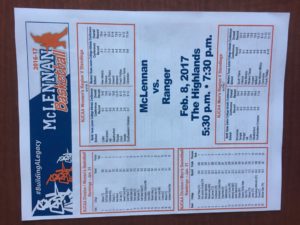 Well, this one was certainly a surprise result, despite it being 1st v 3rd in Region 5 Conference. McLennan came into this with a perfect 24-0 winning record for the season and were ranked No.3 nationally in the most recent poll.
They scored the first point of the game from the free throw line, but then trailed for the next thirteen minutes, but gradually came back into it and held a narrow 33-31 lead at halftime. The lead was increased to 43-31 with 16 minutes left, but Ranger fought back gradually to level it up at 61-61 with 2 minutes 50 seconds left. Another score, quickly followed by a 3 pointer made it 61-66 with 1 minute 22 seconds left. McLennan replied with a 3 pointer of their own with 33 seconds left and levelled it up at 66-66 with 5.2 seconds on the clock and it looked like we would be heading into overtime. Incredibly, Ranger then won it with the winning basket right on the buzzer to leave the home crowd stunned.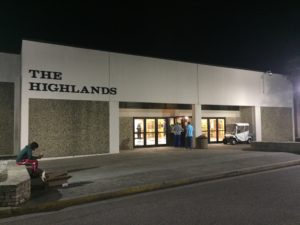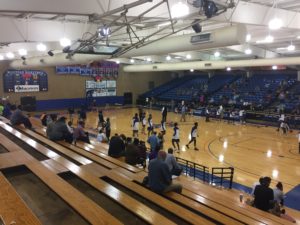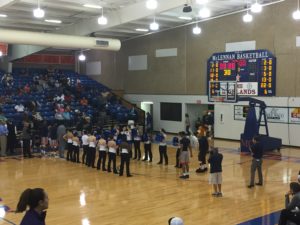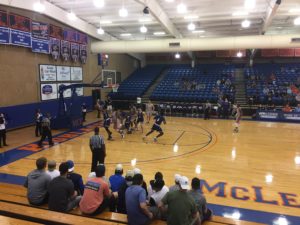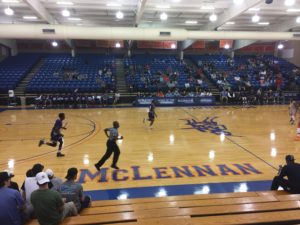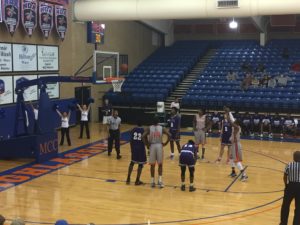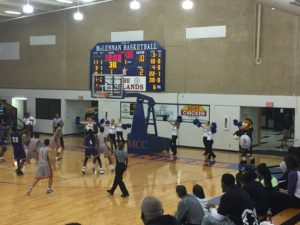 This is more than likely my last game I will do as a resident of the U.S.A. and could be my last basketball game for a while, as I don't think there will be much comparison in standard to that which is played in the U.K.
Another thing that certainly won't compare when returning to 'rip off' Britain is the price of petrol. I filled the car up last night with unleaded fuel at $196.9 a GALLON ! In sterling, that is roughly £1.57, or just 35p per litre !!!