The 146th Open Golf Championship
Day 2
Friday 21st July 2017
Tee Off 06.35
@ Royal Birkdale Golf Club
Waterloo Road
Southport
PR8 2LX
£80 Admission
£15 Park & Ride
£10 Programme * (didn't bother at that price)
*Free guide and tee times available, plus free course maps.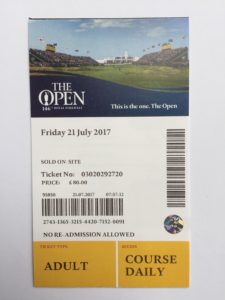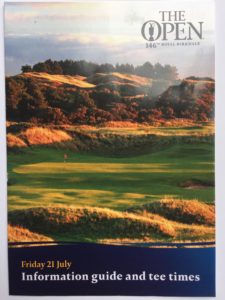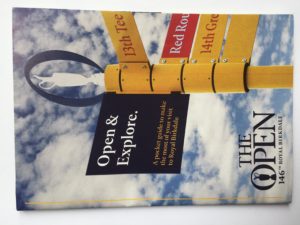 Birkdale Golf Club was founded in 1889 and was awarded 'Royal' status in 1951. Birkdale was nominated as the venue for the 1940 Open Championship, but this was cancelled due to the outbreak of WW2 in 1939. The Open Championship was finally staged here in 1954 and this year is the tenth time it has hosted it. The Curtis Cup, Walker Cup, Women's British Open and the Ryder Cup have also been held here.
The previous Open Championship winners here are Peter Thompson (twice), Arnold Palmer, Lee Trevino, Johnny Miller, Tom Watson, Ian Baker-Finch, Mark O'Meara and Padraig Harrington. The latter two were playing today.
Today consisted of 52 games, each having 3 players. The first group set off at 06.35, with the last trio heading out at 16.16. We saw parts of 20/52 games. Having arrived on the course at 07.00, expecting to get an absolute soaking, if the totally wrong BBC weather forecast was to believed, we made it through until 1605 before the rain arrived, but we had planned to head off around that time anyway. By the time we were driving away from the course, the rain was absolutely hammering down.
Golf isn't really the best sport to watch 'live' and there is no atmosphere whatsoever out on the course. Rather like Formula 1, it is best watched on television from the comfort of your armchair.
Despite not being a big golf fan, at least of the 60 players we saw in action, I had actually heard of quite a few of them. Recognising any of them in the street however………….
Ernie Els, Martin Kaymer, Zach Zohnson, Jason Day, Sergio Garcia, Rickie Fowler, Adam Scott, Paul Casey, Matt Kuchar, Paul Lawrie, Rory McIlroy, Dustin Johnson, Lee Westwood, Phil Mickelson, Francesco Molinari, Marc Leishman, Bubba Watson, Darren Clarke, Padraig Harrington, Henrik Stenson, Jordan Spieth, Louis Oosthuizen and Justin Rose were the ones I knew of in advance.