I-40 Cup 1st Leg
Friday 22nd April 2016
Kick off 19.00 Actual 19.07
Little Rock Rangers S.C. 2 Memphis City F.C. 1,  attendance 3,700
12′ 1-0
62′ 1-1
85′ 2-1 (pen)
@ War Memorial Stadium
1, Stadium Drive
Little Rock, AR 72205
$10 admission
Programme free, 4 pages, plus free team sheet.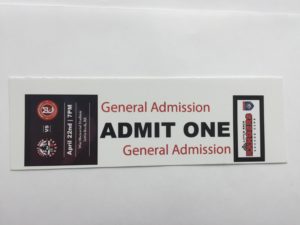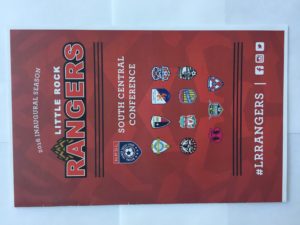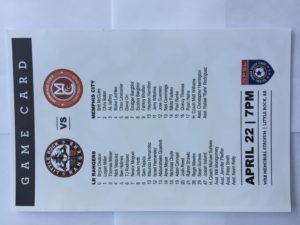 This is a new competition to be played annually between these two clubs, with the cities of Little Rock and Memphis separated by the I-40, hence the name of the cup. It was the first game played by the newly formed hosts who will compete in the National Premier Soccer League, which is level 4 in U.S.A., whilst the visitors were formed in 2015 and also play in the N.P.S.L., albeit in a different region.
The official attendance was 3,000 more than my estimate, but even the more realistic crowd of 700 was pretty good for this level, although somewhat lost in a ground that holds 53,727. Although multi purpose, it is mainly used for American Football, being home to the Arkansas Baptist Buffaloes, Catholic High School Rockets and an occasional University Arkansas Razorbacks game. The stadium was built in 1948, but has undergone numerous renovations and nowadays has a synthetic pitch. Marked out primarily for American Football, it makes the 'soccer' lines difficult to see, despite them being in yellow and makes watching the game awkward at times. I prefer these old bowl type stadiums as they have a bit of character to them. Don't know what to make of the lone flag draped at one end of the stadium. Very odd thing to see in U.S.A., let alone Arkansas.
This was the first game of a small road trip, starting off with a 320 mile drive via the I-30 E, staying overnight in Little Rock, AR.