National Collegiate Athletic Association Division I
Tuesday 29th December 2015
Tip off 19.00
Texas A&M University Aggies 82 California Polytechnic State University Mustangs 63
@ Reed Arena
730, Olsen Boulevard
College Station, TX 77843
$5 admission
Programme free, 4 pages.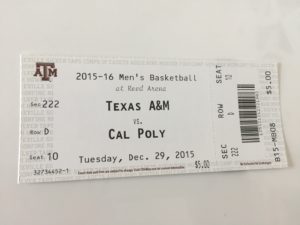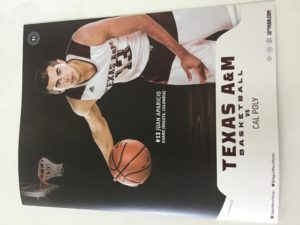 There was ample time to drive the 91 miles South East from Waco to give a nice midweek double.
The arena was opened in November 1998 and has a capacity of 12,989. Good atmosphere created by the 'Reed Rowdies' who are a vociferous group of home supporting students.