Belgium
Division 2 Amateurs  A.C.F.F.
Sunday 4th February 2018
Kick Off 15.00 Actual 15.02
R.F.C. Meux 1 Solieres Sport 0,  attendance 142
28' 1-0 (pen)
@ Stade des Vert et Blanc
Rue Janquart 16
5081 Meux
€10 Admission
Team Sheet, free.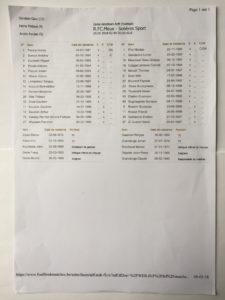 This was another trip where the driver was going to a match at a ground I had already visited, his destination being A.S.E. Chastre (20th February 2014, 1-1, versus F.C. Limelette, Brabant Provincial 3B) in Brabant Provincial 1. As R.F.C. Meux were the nearest Belgian League Ground to Chastre that I still hadn't been to, I decided to be dropped here, as did the other two passengers, and it would only be a 25 minute wait until we were picked up afterwards.
The match was 13th v 8th in the league table and it could have been more comfortable for the hosts had they been more composed on a couple of break away attacks towards the end of the match, but the penalty they scored, just before the half hour mark, was enough for them to take a valuable three points and edge them away from the relegation places at the foot of the table.
For the first time in ages, The Tunnel ran on time both ways !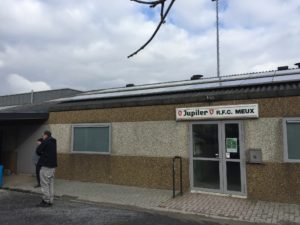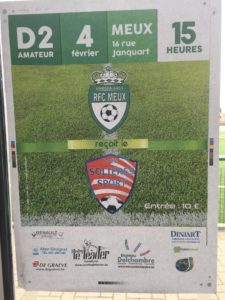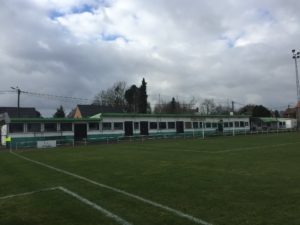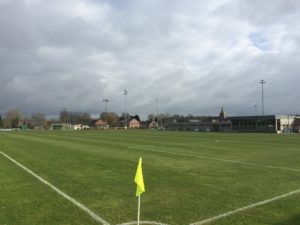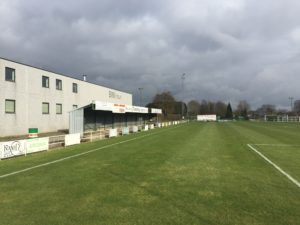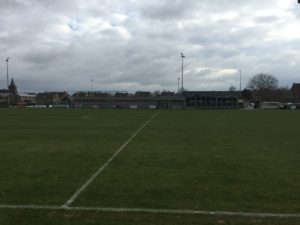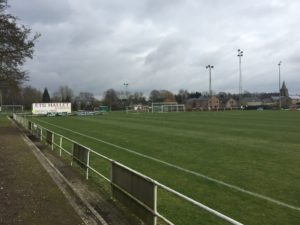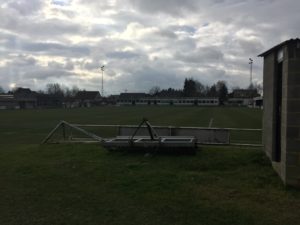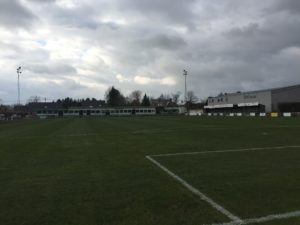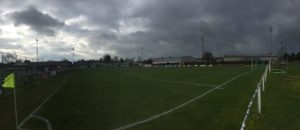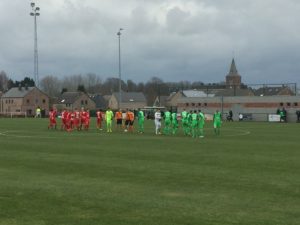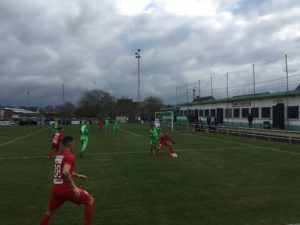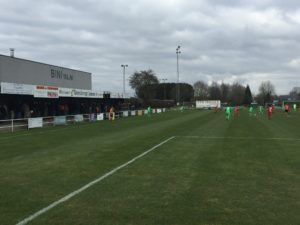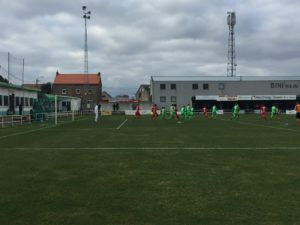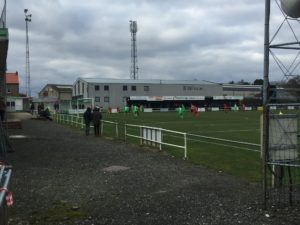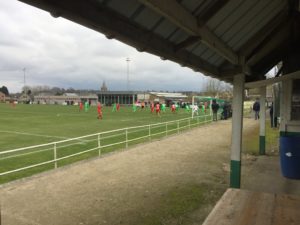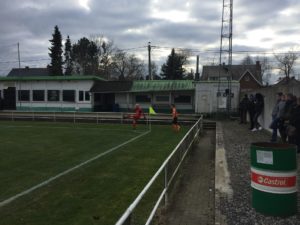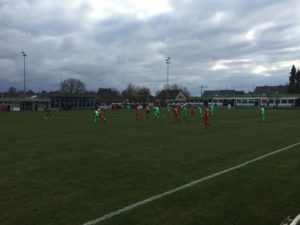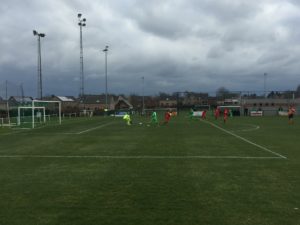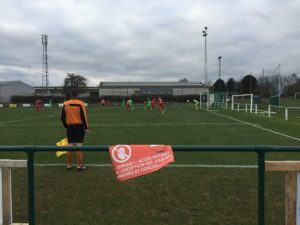 Below photo : The only goal of the match.