Herts Senior County League
Division 1
Tuesday 29th August 2017
Kick Off 18.30 Actual 18.28
Weston 3 Stevenage Borough Community 0,  attendance 32
2′ 1-0
18′ 2-0
29′ 3-0
@ Weston Recreation Ground
Maiden Street
Weston
SG4 7AA
No admission or programme.
Weston have made the switch from Sunday to Saturday football this season and have started off with two wins and a draw from their opening three fixtures.
Despite kicking off two minutes early, the Referee played 2 x 40 minute halves and a quick turnaround at halftime meant we were done and dusted by 19.54.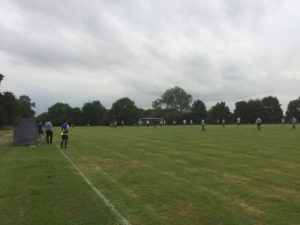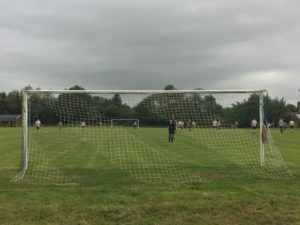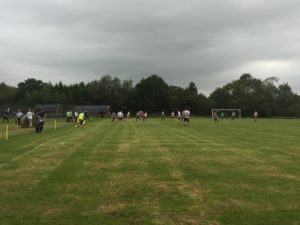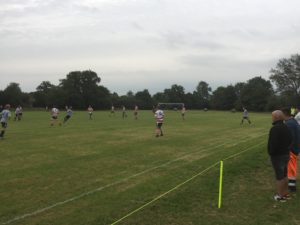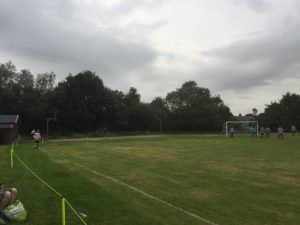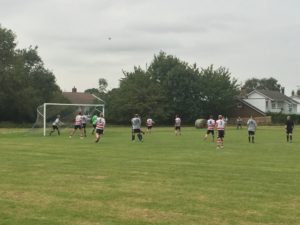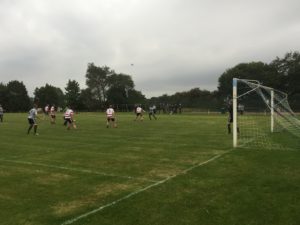 Below: A small section of cover (or original dugout) that is sadly no longer in use and hidden behind the new dugouts.