Belgium
Brabant Provincial 1 V.F.V.
Sunday 14th January 2018
Kick Off 15.00  On Time.
F.C. Melsbroek 0 K. Hoger-Op Bierbeek 2,  attendance 137
35' 0-1
90' + 1, 0-2
@ Complex De Wylder
Wylder 12
1820 Melsbroek
€8 Admission
Team Sheet, free.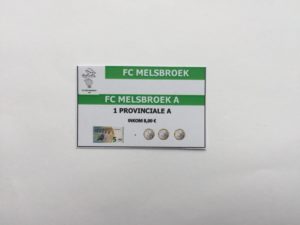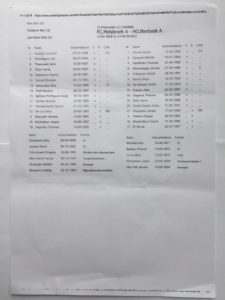 This match was really low on quality, especially considering it was seventh versus third in the league table. There were two decent goals though. The opener was a superb free kick bent into the top corner (photo No.13 below), with the second being a quick break that saw the 'keeper rounded, before the ball was coolly slotted into the empty net.
The ground here was opened last year and is pretty bland, but functional, although a great improvement on their previous home, which although I never saw a match there, I did see it when driving past it on numerous occasions when trying to avoid stationary traffic around the Brussels Ring, during my time living over there.
A very rare trip with no delays on The Tunnel, although there was a reduced service in place due to maintenance, which meant all crossings were taking ten minutes longer than the normal 35 minutes.