National Collegiate Athletic Association Division III
Southern Collegiate Athletic Conference
Saturday 14th January 2017
Tip Off 18.00
Centenary College Gents 97 University Dallas Crusaders 81,  attendance 327
@ Centenary Gold Dome
Dixie Drive
Shreveport, LA 71104
No admission
Programme free, 4 pages.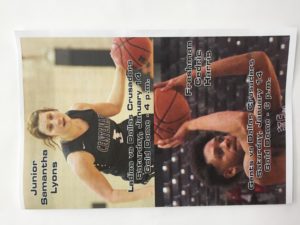 Well, it took just about an hour to get here from Marshall, even allowing time to call in and pick up a sandwich at Subway en route. Even then, the game was 14 minutes late getting underway.
The Centenary Golden Dome is impressive from the outside and easy to see where it gets its name from. It was built in 1970 and renovated in 2011. Seated capacity here is 3,000..
Gents top scorers were James Sapp, 27 points from the bench, and KJ Boyd with 21. For Crusaders, both Prince Giadolor and Michael Sarrat scored 15 points. There were 4 lead changes and three ties, and despite leading by 5 points early on, Dallas rarely looked like they could win it.